Tags
baking, bread, breakfast, cinnamon, coffeecake, dessert, easy, fresh peaches, KAF Moravian Fruit Coffeecake, King Arthur Flour, peach coffeecake, peaches, snack, sweet bread
from Tracey G.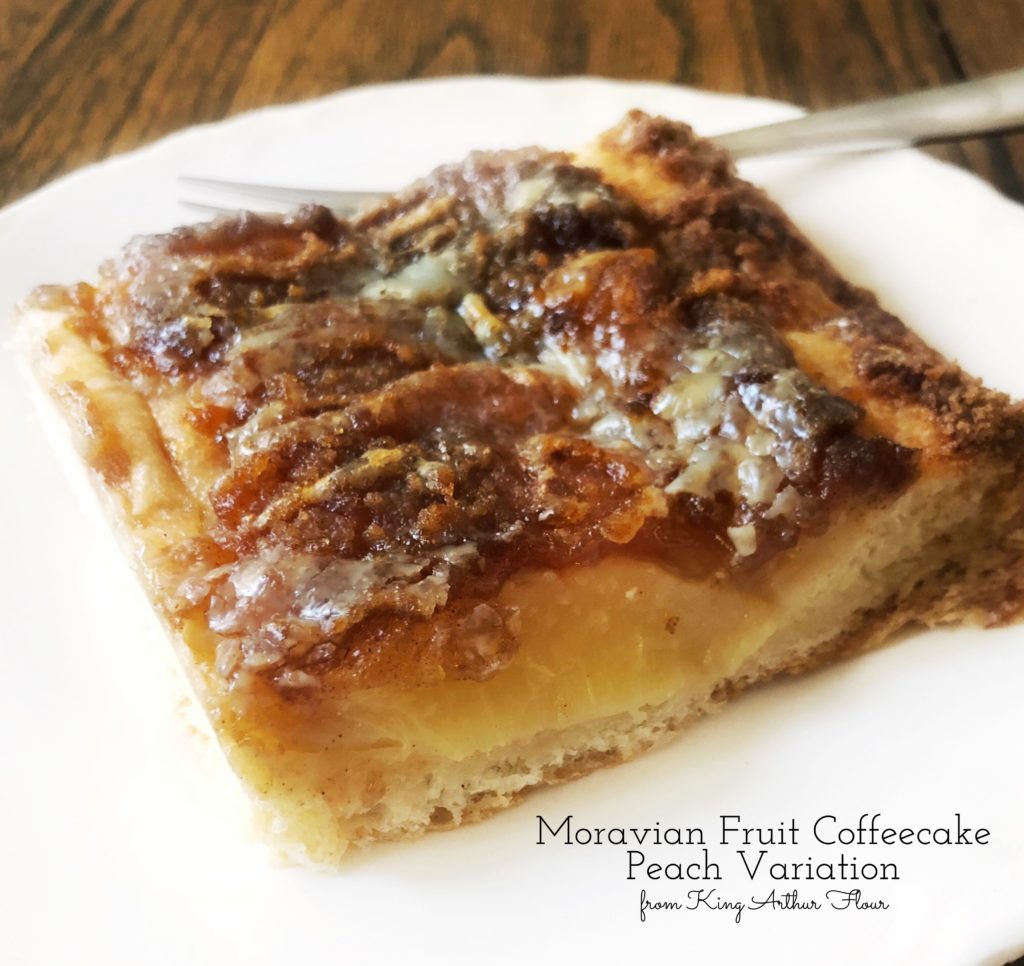 So, I'd had other ideas for this week's post, but I just made this Moravian Coffee Cake from King Arthur Flour again over the weekend, with peaches instead of strawberries and what a fantastic twist! I just had to report about it! It reminded me of peach pie all the way! Oh my goodness, it's fabulous. It was a big hit with the boys as well. Once again, not that pretty, but you can not go by looks on this one in judging how it tastes!
The alternative directions in the recipe say you can use about 4 cups chopped peaches, nectarines, apples or pears. Well, I don't know exactly how much I had, as I had some fresh peaches from a local orchard that I had to use up, so they all were made use of in this, which made me happy. Instead of chopping them, I sliced them thinking maybe I'd arrange them prettily, but in the end once the brown sugar stuff gets sprinkled on top, you can't see them. Oh well. It was worth a shot!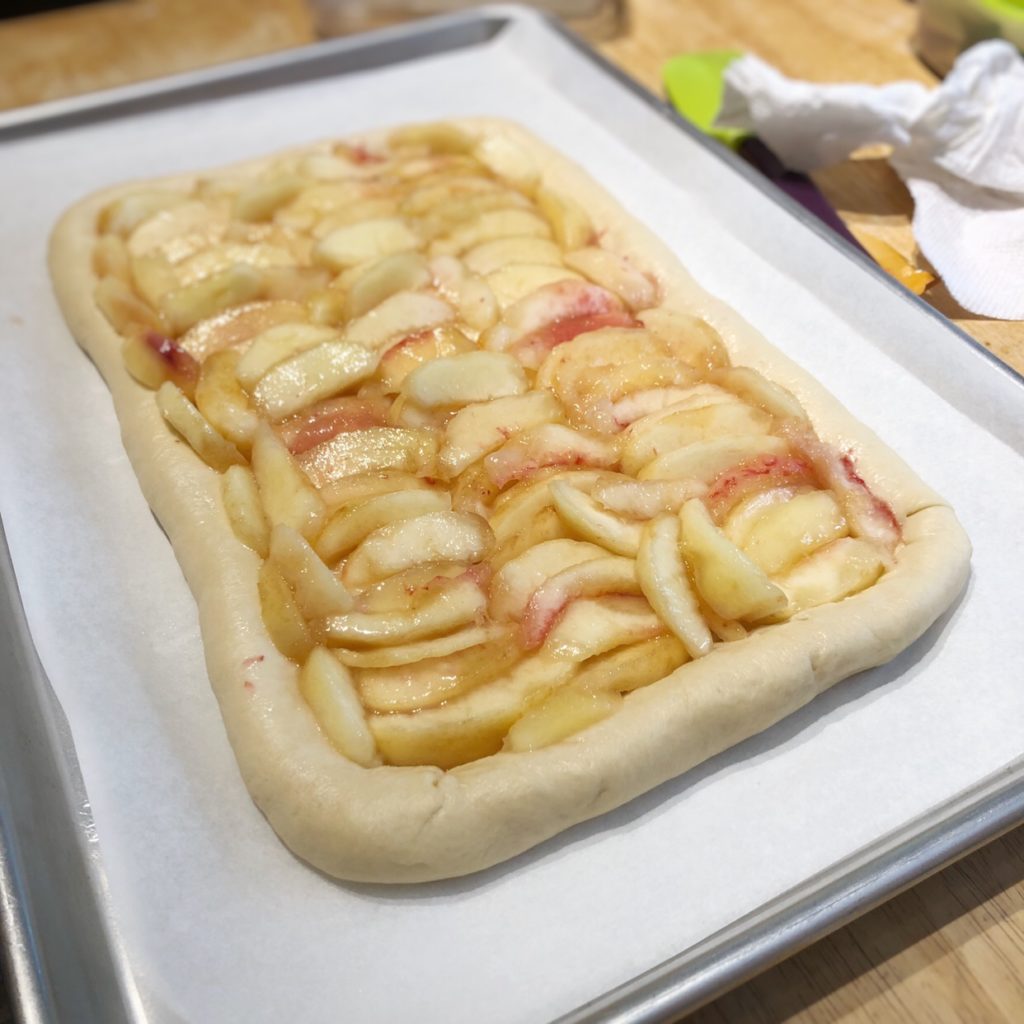 As I'd said in our original post from last Monday, in case you missed it you can find it here, Mix It Up Monday – Left To Our Own Devices…, it's an easy recipe that I can foresee making rather regularly, it's just very simple and big on flavor! If you haven't tried it yet, do! You won't be disappointed!