from Kris B.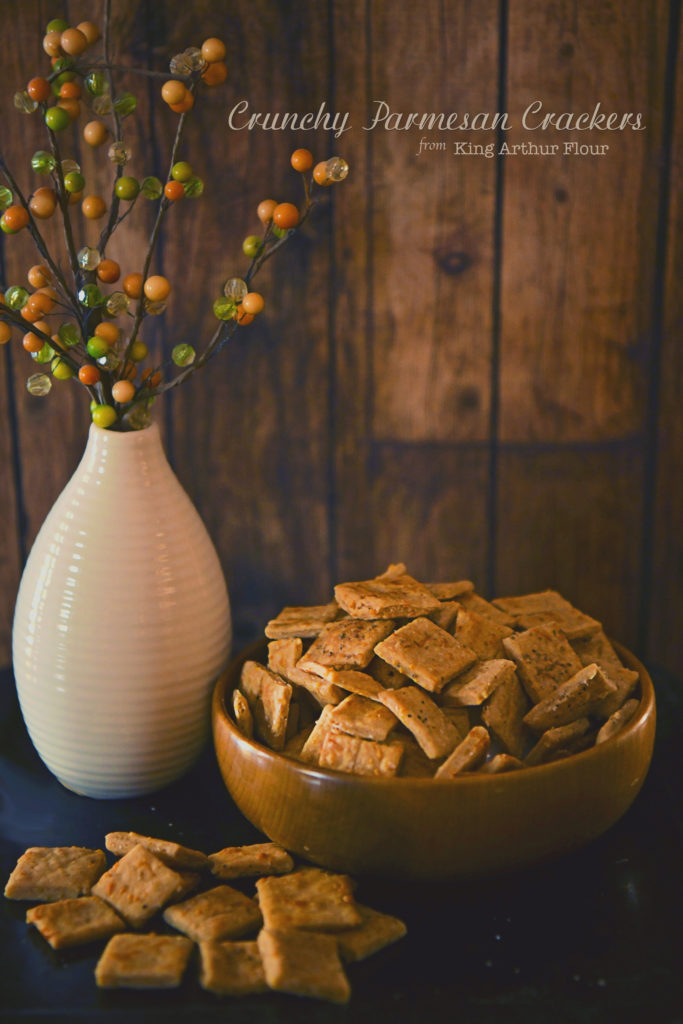 Happy New Year everyone!  We hope that you enjoyed your holiday time, got some rest, and are ready to face 2018.  We are off to a slow start here at Sifted Together.  Tracey is taking some time off this week to be with her family.  We are both firm believers in no matter what other obligations you may have, the first is always to your family.  So, it's only one recipe this week.
I still have no desire to make or eat anything sweet.  Somehow I definitely overindulged in the sweets over the holidays.  What does it say that the other day I was craving Cheetos and Cheez-its crackers.  Just to state the obvious…I'm not tired of less than healthy eating; I'm just tired of sweet less than healthy eating.  In an effort to satisfy my cravings, I decided to try to make a homemade version of Cheez-Its.  I'm not sure that Cheetos are even a real food, so trying to make them seemed out of the question.  But, if any of you have done it, please let me know!
I never bought the Cheez-Its, so I didn't have an ingredient list to work from so I went to the King Arthur Flour website and did a search for crackers.  The Crunchy Parmesan Crackers looked fairly close to Cheez-Its, so I settled on them.  And, because they require only basic ingredients, I already had everything that I needed on hand.
The ingredients are white whole wheat flour, butter, parmesan cheese, milk, salt, and pepper.  As an option, you can top the crackers with herbs before baking.
To make the dough, the dry ingredients, including the cheese, are whisked together in the mixer bowl.  The butter is then added.  At this stage the dough is coarse crumbles.  Milk is then added slowly to bring the dough together.  The dough is then divided into three equals parts.  Each part is rolled into a 1/8 inch thick 10 inch by 10 inch square. It is then cut into 100 one inch squares.
The instructions say to transfer the rolled dough to a sheet of parchment paper before cutting.  Once the crackers are cut, the  parchment paper is lifted onto a baking sheet.  The recipe says that the crackers should not be separated.  My first thought was that this is to keep them from spreading.  They don't spread at all.  I did separate one of my three portions of dough when I baked them.  I preferred this batch because it allowed all four sides of the crackers to crisp.The other thing that I noticed about the recipe is that, at least for my oven, the directed 15 minute baking time is too long.  Mine were ready to come out of the oven having turned golden brown at about 13 1/2 minutes.  Please not that my oven often requires longer cooking times on most recipes.  The upshot here is that pay close attention to your first pan of crackers while they are in the oven.  Watch carefully for their edges to turn a nice golden color.  Remove them at this point regardless of the elapsed cooking time.
I topped one pan of crackers with just salt and pepper; to the others, I also sprinkled a little more parmesan cheese on the top.  They were delicious both ways!
The Crunchy Parmesan Crackers did satisfy for my craving for Cheez-Its!